More info
The elegant fruity-spicy aroma of this oil works already in smaller quantities very well for the refinement of steaks , barbecue dishes, pasta and asian food. Also vegetable soups or even a chocolate dessert can be refined wonderfully with this oil.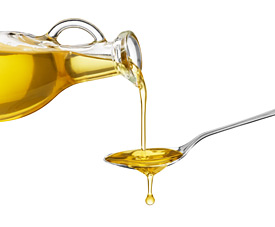 Chillies belong to the family of peppers that have been proven already cultivated over 7000 years ago in America. What makes the chillies so hot is capsaicin. Mainly in the inner walls of the chilies, but also in the seeds and in the flesh capsaicin occurs.
The sharpness of the chilli is measured in Scoville units ( SHU ). These are named after Wilbur L. Scoville , who developed the first measurement method for determining sharpness around 100 years ago. Our conventional paprika has no sharpness while habaneros do have about 300,000 Scoville. Pure capsaicin is 16 million SHU. For our chilli seed oil we use different seeds varieties that have a severity level up to 20,000 Scoville.

We recommend to keep the oil well closed and away from direct sunlight.
Ingredients:
The oil is 100% made ​​from natural first pressing.