More info
The oil of the low-green drupe is suitable particularly well for the preparation of creamy sweet foods, vegetables, noodle and fish courts. On salads we recommend to use pistachio oil together with the juice from citrus fruits or very mild vinegars to. Pistachios are the fruits of an evergreen tree, which predominantly grows in the Near East and in the Mediterranean area.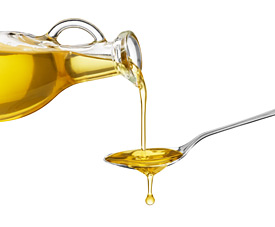 The tree gets over both extreme dryness and cold weather and can become a few hundred years old. A pistachio-tree carries annually about 20 kilograms of pistachios. It applies: the greener the core, the better is the quality.
This oil is made exclusively of best nature-left pistachios. It contains a high portion of vitamin A as well as potassium, calcium, magnesium and iron.
We recommend to keep the oil well closed and away from direct sunlight.
Ingredients:
100% from pistachios.
May contain traces of nuts and sesame seeds.