More info
It tastes excellent with salads, fish and noodle dishes, asparagus, cream cheese or delicate spreads. Particularly fine tastes mayonnaise from tomato seed oil with fresh herbs.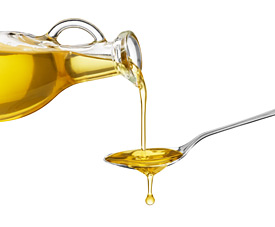 It is documented that in Europe tomatoes were grown since the mid-16th Century in Italy. They were considered for a long time as rare ornamental plants. Names such as 'Paradise-' or 'Love apple' and also the Austrian expression 'Paradeiser' remember that.
Of Italy starting the tomato has been gradually established in the 19th century also in other European countries as food.
What peculiarities they still represented at this time you can see that even in 1873 tomatoes were shown as curiosities at the Vienna World Exposition. With us, it was not until after the World War II that the tomato became popular as food.

We recommend to keep the oil well closed and away from direct sunlight.
Ingredients:
Obtained exclusively in mechanical process without chemical or other extraction.
100 % oil from Tomato seeds.