More info
It is well suited for refining vegetable soups, tasty sauces, salads, ice creams, various desserts and rich, aromatic cheeses.The origin of the sour cherries is suspected in Southwest Asia. In the European Union, Poland is now by far the largest producer of these aromatic fruits.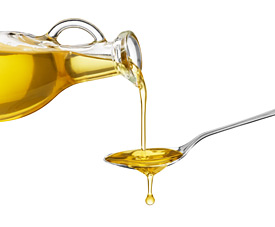 To get the full aroma the sour cherry stones are gently toasted before pressing. We recommend to keep the oil well closed and away from direct sunlight.
Ingredients:
Obtained exclusively in mechanical process without chemical or other extraction.
100 % oil from Sour Cherry Stones.
May contain traces of nuts and sesame seeds.