More info
Originally apricots have been cultivated in Central Asia for already thousands of years. In the Central European Danube region historical findings show that apricots (prunus armeniaca) were already attached in the first century anno Domini.
Apricot kernels are used for producing persipan (like marzipan) which is appreciated from pastry cooks because of its wonderful intensive flavour.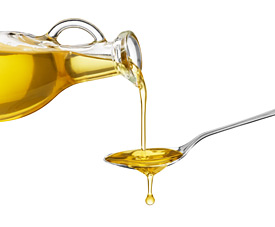 Also it is said, that one of the reasons for the longevity and health of the Hunza (this small ethnic group is living in the Himalayan Mountains, between West Pakistan, India and China) is also originated from their high consumption of apricots, its kernels and apricot kernel oil.
To get the full aroma the apricot kernels are gently toasted before pressing. The oil is a 100% natural product without any additives.
We recommend to keep the oil well closed and away from direct sunlight.
Ingredients:
Obtained exclusively in mechanical process without chemical or other extraction.
100 % oil from apricot kernel.
May contain traces of nuts and sesame seeds.