More info
The oil is suitable by its high flash point (over 200° C) for roasting and refining fine game -, meat and vegetable courts. Marvelously it harmonizes also with sheet salads, cheese, mushrooms and fruits.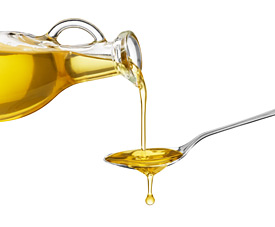 The nature-left oil is made in the cold pressing procedure of best Austrian Zweigelt Grapeseeds without any additives. Approximately 12 - 15 kilograms of grapeseeds are needed for the production of one litre Grape Seed Oil. Because of its health suitabilities Grape Seed Oil becomes estimated for centuries as much valued medicament and cosmetic.
We recommend to keep the oil well closed and away from direct sunlight.
Ingredients:
Obtained exclusively in mechanical process without chemical or other extraction.
100 % oil from grape seed.