More info
Almond oil is very versatile in the kitchen and perfect for vegetables and fish dishes, pies, salads, sauces and desserts. In the Oriental cuisine it is also often used in the preparation of duck, chicken and curry dishes.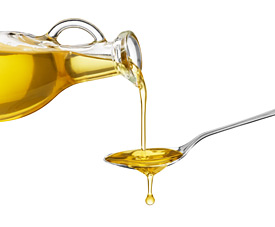 Almond oil is rich in vitamin E and valuable minerals such as potassium, magnesium, calcium and phosphorus. It is not only used frequently in cosmetics and dermatology because of its anti-inflammatory effect, it also aims to strengthen the entire body and is regarded in Ayurvedic medicine as an inspiration to all mental functions.
We recommend to keep the oil well closed and away from direct sunlight.
Ingredients:
Obtained exclusively in mechanical process without chemical or other extraction.
100 % oil from peeled almonds