More info
The golden and aromatique oil tastes excellent with salads, soups and sauces. Especially desserts, sweet sauces, cakes and cookies are wonderful to refine with Austrian Walnut Oil. A very special tip: try noodle dishes with walnut-pesto.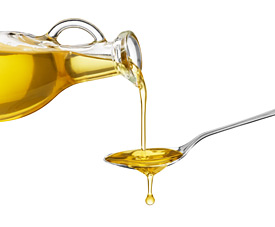 Walnuts do have a fat content from about 60% and so they are ideally used for producing oil. Only selected high-quality walnuts are used for the production of our oil specialty, whereas great care is put on drying and storing of the walnuts. It is a cold pressed, totally natural oil without any additives, which derives entirely from the first pressing.
We recommend to keep the oil well closed and away from direct sunlight.
Ingredients:
Obtained exclusively in mechanical process without chemical or other extraction.
100 % oil from peeled almonds.
May contain traces of nuts and sesame seeds.